Meet The Team
We are a dedicated team which strives to provide success to our clients in regards to all their accountancy needs. Our team is very close-knit and ensures that a unified support is provided to you whenever you need it. With expertise covering all aspects of accountancy, taxation and business advisory services, we are well placed to take a holistic view to planning for the future as well dealing with specific matters.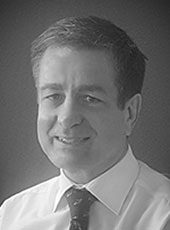 Richard Roche Bsc (Hons.) FCA FCCA CTA
Richard has over thirty years' experience in the accountancy profession dealing with owner managed businesses. As well as ensuring that their accounts and tax affairs are in order and any liability minimised. Richard deals with all manner of clients' problems; finding solutions and communicating these to clients in a clear, efficient and cost effective manner. Richard is also authorised to provide Probate services.
Qualifications: Richard is a Fellow of the Institute of Chartered Accountants and the Association of Chartered Certified Accountants and a member of the Chartered Institute of Taxation.
When not spending time with the family or standing at the side of a hockey pitch watching his son play, Richard enjoys running and watching sport.
Mandy Adams FCCA
Client Manager
Experience: Mandy has worked in accountancy for over 20 years, progressing through the ranks to gain a wide experience of accountancy, audit and tax issues.
Qualifications: Member of the Association of Chartered Certified Accountants and the Association of Taxation Technicians.
Outside of the office, Mandy can be found turning a funny shade of pink at the gym or crashing out on the sofa with a DVD! Mandy also enjoys gardening & loves holidaying on a cruise ship because of the opportunities it gives her to see the world.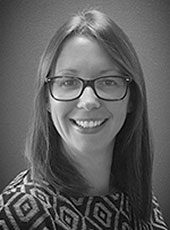 Trudy Gilmore FCA
Client Manager
Experience: Trudy has worked in the accountancy profession for over 15 years, in both smaller and national firms. As well as dealing with all areas of accounts and tax, Trudy has spent a number of years preparing trust accounts and tax returns.
Qualifications: Member of Institute of Chartered Accountants in Ireland.
Trudy is married with 3 children and a dog called Emie. She grew up on a farm and in her spare time loves to watch the International Rugby and maybe do the odd spot of gardening. She loves spending time with her kids and going to the gym.
Geoff Peach ATT
Tax Manager
Experience: Geoff has worked in tax for over 25 years for both small and top 20 accountancy firms in the local area. During this time he has gained a wide experience in personal and business tax.
Qualifications: Member of the Association of Taxation Technicians.
In his spare time he likes home improvements/DIY, running, watching football, fast cars, drumming, listening to music and watching movies.
Sue Biggs
Payroll & Company Law Manager
Experience: Sue has been with Roches for over 19 years. She is responsible for the entire Payroll (including auto-enrollment) and Company Secretarial matters.
Qualifications: Member of the Association of Accounting Technicians.
Sue likes to spend time with her 2 young Grandsons and enjoys watching sport – particularly Football and Formula 1. She also likes to travel, with Cuba being a favourite destination having been there 8 times and getting married out there in March 2014.
Eddie Dowler
Accounts Assistant
Experience: Edwina (Eddie) works in the accounts department, busily pulling together the accounting records that our clients provide us with.
Eddie juggles her time between her three young children, her dog and keeping fit.
Matthew Kirby MAAT
Accounts Senior
Experience: Matt works in our accounts department preparing accounts, carrying out audits and preparing tax computations.
Qualifications: Member of the Association of Accounting Technicians
Matt plays for two local football teams and enjoys playing a spot of golf in his spare time.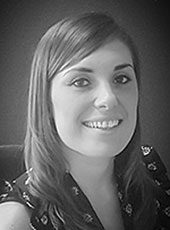 Lauren Gill
Receptionist/Office Manager/Marketing
Experience: As well as providing a friendly welcome to visitors to the office, Lauren is responsible for the smooth running of the office, health & safety and marketing.
Lauren enjoys socialising with friends, going to the gym and going for nice walks with her dog Reggie.
Connor McMain
Accounts Assistant
Experience: Connor works in our accounts department preparing accounts. Connor has is AAT Level 3 and is currently studying for level 4.
Connor's main hobby is watching sports such as Football, Cricket, American Football (NFL) and Formula 1. He is a big fan of Portsmouth FC and owns a season ticket. He occasionally is lucky enough to go watch Manchester United play. His other interests include socialising, playing his PS4 and going to, local and not so local music gigs.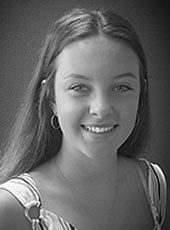 Lydia Jackson
Accounts Assistant
Experience: Lydia has recently achieved her AAT level 3. She currently works in our outsourcing department preparing VAT returns and dealing with bookkeeping using Xero, Quickbooks and Sage.
Lydia's main hobby is hockey (which takes up the majority of her free time), and she enjoy fitness and taking part in any other sports related activities. She also loves travelling and going on holidays, as well as baking (and eating) in her spare time!